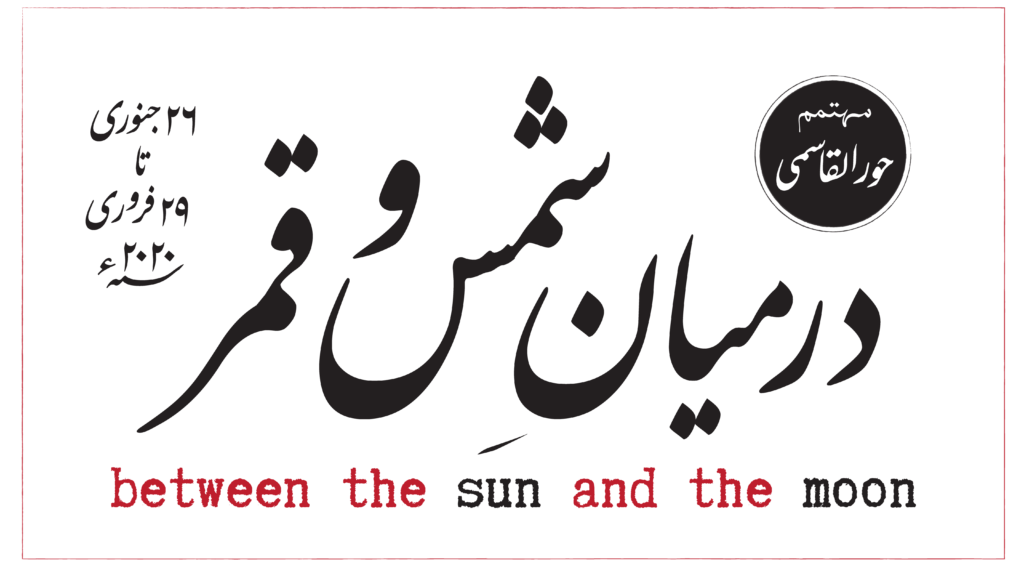 Questions of identity, recognition and difference are among the most urgent and globally resonant of our time. In the Global South, colonial legacies and the rise of modern identities have hardened differences across ethnic, religious,  linguistic, and national affiliations. Dissonances between and among humans are compounded more recently by the environmental emergency that now confronts us, a crisis borne of humanity's alienation from nature. Just as our ties from one another have come to be defined by separation and polarisation, our bonds with non-human entities and life forms are increasingly characterised by distance and estrangement. These barriers have congealed to the degree that we find ourselves unable to forge relations of coexistence with those who have been our fellow travellers historically.
The ancient city of Lahore was deeply connected through trade, movement of people and knowledge with the wider South Asian, Central Asian, and West Asian regions. Evidence of this is abundantly found everywhere in the architecture, art, cosmology, cuisine, and literary texts across Lahore, as well as in the diversity of peoples inhabiting the city – peoples whose kinship had evolved in balance with local and regional ecosystems. Many of these connections, and the relations of care that accompanied them, have become difficult to imagine in contemporary terms, as exchanges that could forge new cultural forms and expansive understandings of ourselves today.
The second Lahore Biennale (LB02) builds on the success of the inaugural Lahore Biennale of 2018 (LB01), fostering new linkages with the wider region. LB01 focused on the local, national and the South Asian context. LB02 consolidates these ties and foregrounds new relations with Central Asian, West Asian, and African contexts. It does so by bringing significant artistic forms and projects to Lahore, and commissioning new works by artists who have not previously engaged with the city.
In LB02, complex artistic projects chart new trajectories in which the familiar becomes renewed with fresh meaning, and the new becomes imbued with recognition. Works exploring human entanglement with nature revisit traditional understandings of self and their cosmological underpinnings. The latter derive, in part, from astronomy, a discipline which made important strides amidst cultural and intellectual exchange between South and West Asia. For centuries, inhabitants of these regions oriented themselves with reference to the sun, the moon, the constellations.
How might we reflect on our place within the cosmos today, at this conjuncture of planetary climate crisis and polarities between societies? LB02 looks upwards with a view to forging new resonances, new imaginings of the future that encompass the full breadth of its material and virtual possibilities. It does from a tradition rooted in intra-regional mobility of ideas, people, and lesser known ties such as migratory flora and fauna.