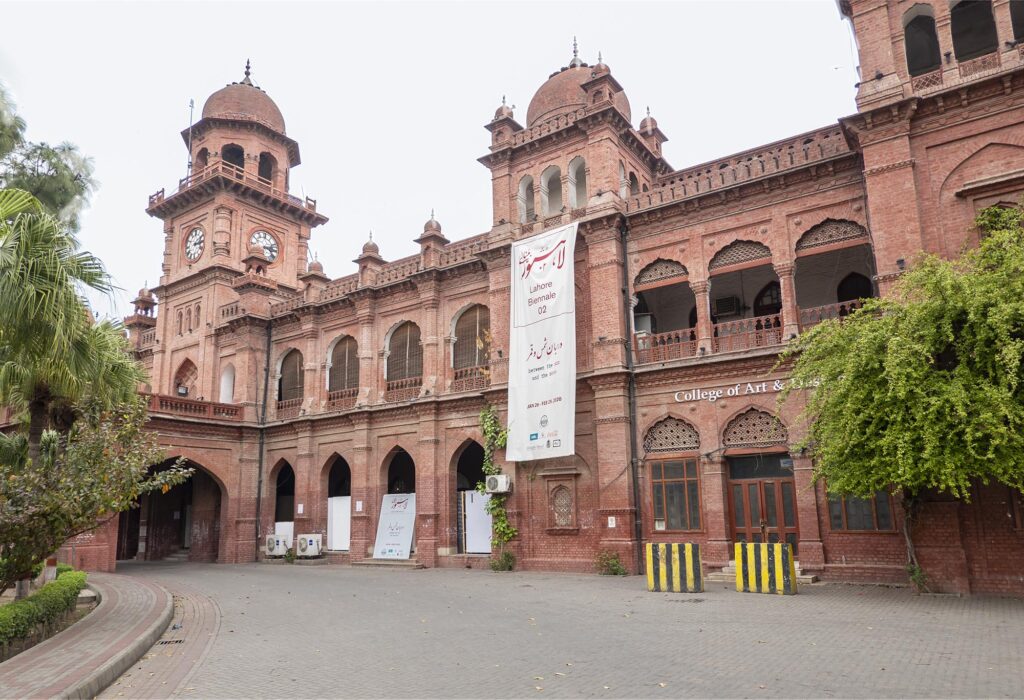 LB02 Academic Forum
The Academic Forum is an integral dimension of the Lahore Biennale. It aims to foster broad and imaginative discussions on art, culture, and society by bringing comparative and cross-disciplinary perspectives from other locations to Lahore. The Academic Forum brings over a dozen distinguished international curators, critics, and scholars to give public lectures, participate in panel discussions, conduct workshops, and do studio visits with local artists. Topics selected have comparative relevance for the artistic, academic, and public context of Lahore. Highlighted in this edition's Academic Forum are a series of lectures and workshops spread over the course of the Biennale. These primarily outline contemporary discourse surrounding left-leaning politics, cinema in Pakistan, food culture, anti-colonial movements, feminist transnational networks, and problems inherent to the historiography of Indian art criticism amongst others.
Lectures & Panel Discussions
The Academic Forum was organised by Iftikhar Dadi.
Iftikhar Dadi is professor in Cornell's Department of History of Art. He is the author of Modernism and the Art of Muslim South Asia (2010) and the edited monograph Anwar Jalal Shemza (2015). He has co-edited Lines of Control: Partition as a Productive Space (2012); and Unpacking Europe: Towards a Critical Reading (2001). Dadi serves on the editorial advisory boards of the journals Archives of Asian Art; BioScope: South Asian Screen Studies; and Art Journal (2007-2011). He is advisor to Asia Art Archive (Hong Kong), and member of The Institute for Comparative Modernities at Cornell University. Dadi received his PhD from Cornell University.